SERP Scan tracks your website's search engine position for the keywords that matter to you.
Why do I need SERP Scan?
SERP Scan reveals actionable insight into your website's SEO status. SERP Scan also automates parts of your business by checking your SERPs twice a day, alerting you to any drastic rank changes, and generating reports that you can study and submit to your clients.
Local Rank Tracking
Are you doing SEO for local businesses?
Set their location in SERP Scan and track the results their customers see.

Competitor Tracking
You can track your competiton's rankings to see how you stack up.
You'll also be able to see when they're making a big SEO push for your keywords.
Tip: SERP Scan saves the first 100 results for every keyword you track. You can use this feature to discover new competition.

Track over 150 Search Engines
With SERP Scan you have the option to track multiple search engines. Google for every country, Yahoo, Bing, and others.
Tip: You can setup "default search engines" so you don't have to re-select the search engines you care about every time you add a keyword.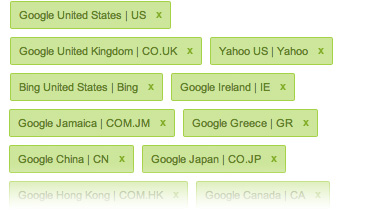 Alerts & Notifications
You can easily setup alerts if you want to be notified every time a keyword you're tracking enters the X positions or drops X positions.
Tip: We automatically create the most common alerts for your when you sign up. You can add, edit, or remove these at any time.
Reporting & Graphs
You can export your ranking data as CSV spreadsheets or PDFs.
You can see the ranking history for each keyword as a line graph. Easily switch between all-time, past week, month, or quarter.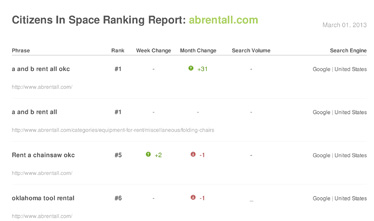 Multiple User Accounts
Have multiple members on your team? You can create sub accounts so everyone has their own login details. You can also assign "roles" if you want to limit what the user can do.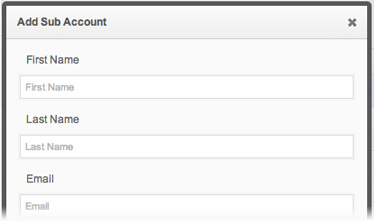 Client Access & White labeling
Do you have clients who want to know their search engine positions at all time? With SERP Scan you can create client-accounts so they can login and view their rankings whenever they want—without bugging you.
You can replace SERP Scan's logo and business name with your own, so your clients have a seamless experience with your brand.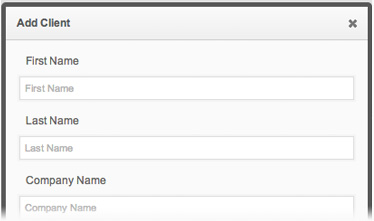 Query Tracking
SERP Scan offers an embeddable code that will track the search queries visitors use to find your website. If you aren't tracking the query already SERP Scan will notify you and allow you to easily add it to your account.
Realtime Ranking Updates
After you add a keyword to your account it takes a couple of minutes to to find its rank. SERP Scan can notify you when the rank is determined—no matter what page you're on in your dashboard.
SERP Scan is risk-free to try
30-day Money Back Guarantee.
Web-based vs. desktop-based rank tracking tools
Anyone who has tried to manually find their website's position in a search engine knows it takes way too long, and that they should spend that time in a much more productive way. When you get to a certain point in your business you can't afford not to use a rank tracker. There are two types of rank trackers: web-based and desktop-based.
SERP Scan (web-based)
Your rankings are checked up to twice a day—automatically
You can track as many keywords as you need—we can handle it.
No proxies. No hassle.
View you rankings or edit your keywords anywhere with an internet connection.
Desktop-based

Your rankings are only updated when you click "start"
If you track more than a handful of keywords you'll likely be temporary blocked by search engines like Google
You may need to buy proxies in order to avoid being blocked by search engines.
You can only view your rankings on your own computer.
Rankings matter, and tracking them is vital.
Rankings Give You Direct Feedback On Your SEO Efforts

When you track your keyword position you're measuring your SEO performance. A positive change in ranking can help validate your SEO strategy. A negative change can help highlight aspects of your strategy that can be improved.

Clients Understand Rankings

While there may be other ways you're increasing traffic to your clients site, search engine rankings remain a concrete metric that your clients expect and understand. Better rankings mean more traffic, more leads, and more sales. More sales means happier clients.

Rankings Are The Most Visible Metric Of Your Campaigns

Clients want proof that search engine optimization works for them. Increased rankings are the best way to prove to your clients that your hard work—and their money—is making a positive impact and return on investment for their business.

Data Allows You To Prioritize Your Efforts

Alongside rankings SERP Scan tells you approximately how often a keyword is searched for each month. This pairing of data helps you discover the low hanging fruit as well as keywords that are going to have the most impact on your clients bottom line.